Aug 13, 2013 14:33:28 GMT -5
Post by Cadus Mandrake on Aug 13, 2013 14:33:28 GMT -5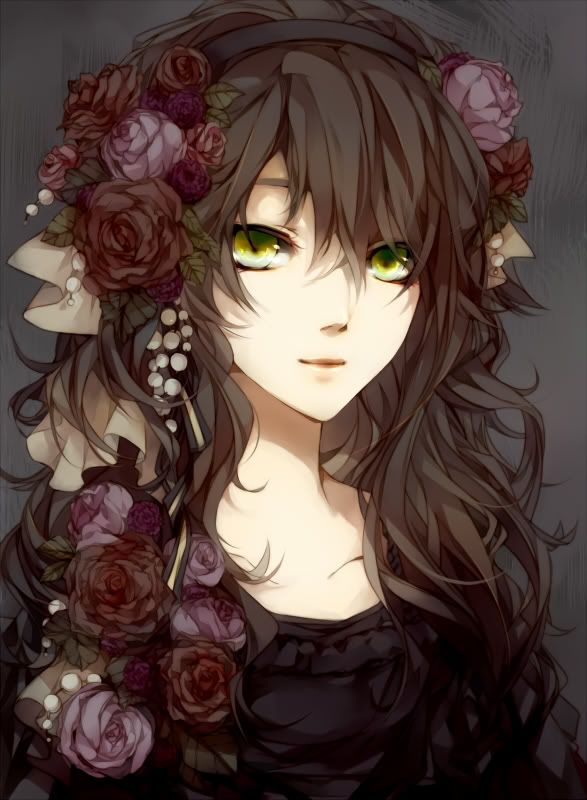 Cadus Lyal Mandrake
theme song
:;[/b][/color]
Cherry Lips by Garbage
description
:;[/b][/color]
Cadus is a very beautiful man, Femanine and delicate. When he dresses like a man, if ever, he looks like a greek god yet he prefers to dress like a woman. His long flowing hair is usually carefully wrapped up or braided while he forms some extra curves on his body with the manipulation of the strange plant around his wrist. He adds bust and hips that feel natural though mixing concepts of fruits and other such plants. He has the walk of a woman down pat as takes pride in his ability to hide the fact he is a man. His eyes are bright green with a faint swirl of black. He also looks damn good in the red lipstick he so adores.
playby
:;[/b][/color]
Idk, found on google
age
[/color]:;[/b]
sweet 349
gender
:;[/b][/color]
Male
race
:;[/b][/color]
born a Daemon
should we put bricks on your head?
:;[/b][/color]
Cadus is 5ft 11in tall
no place like home
:;[/b][/color]
Unknown
getting lucky with ~someone~
:;[/b][/color]
Bisexual
babies coming?
:;[/b][/color]
Who knows
abilities
:;[/b][/color]
Plants I: Gardening
Plants II: Green Thumb
Plants III: Botany
Raise I: Raise.
weapon(s)
:;[/b][/color]
PLANTS!
whatcha~wearin?
:;[/b][/color]
Usually he can be seen in a black and red business top with a miniskirt. Stockings and three inch heals. The jacket tastefully outlines curvature of a well formed body.
transportation
:;[/b][/color]
If he is not traveling on the arm of some man or in the company of women he usually forms wings out of plant fibers and flys where he needs to go.
anything.else.you'd.like.to.share?
:;[/b][/color]
Most of the things he has are manipulated by the plants he so loves
disposition to the law
:;[/b][/color]
Chaotic
alignment
:;[/b][/color]
Neutral
likes
:;[/b][/color]
Men,
Women,
Nature,
High heels,
Money,
Killing for purpose.
dislikes
:;[/b][/color]
Fire,
Beaches,
Moles (on people and the animal)

phobias
:;[/b][/color]
Atelophobia
obsessions
:;[/b][/color]
Crossdressing
background
:;[/b][/color]
Long ago Cadus was born, in all honesty he can't remember. A long time after his birth, or maybe it was a short time, Cadus lost his memories. Be it magic or simple necessity to forget, He lost it all. Waking up in a forest naked, alone, and covered in blood can do that to someone human or not. The only thing he remembered or at least made memories to have a story about it, was the interesting vine that seemed to coil itself into a bangle around his wrist. The plant seems to stay the same size for years, never growing and never wilting. At first he was annoyed by it, then he named it William, then he realized naming a plant was stupid especially a name like william. So he carried on, wandering the forests of who knows where until he found a small town in the forest.

This town was a quant little town and welcomed the strange naked man with a stick for a back into their homes and hearts. He loved it, never aging, growing, dying, or being able to save the ones she cared about. It drove him mad, madder than a hornet's nest shaken and thrown into a garbage can. He started to demand the town to search for means to keep the village alive, by any means necessary.

He started by trying to find fruits and berries to create medicine but they only ended up killing the animals he tested it on. With a slam of his fist and a scream of pain and sorrow one of the critters came to life. He stared at the small animal cracked it's neck up and slowly shifted toward the man. He panicked as he tried to stand up, he gazed to his horror as a large spiral of spikes trailed from his wrists, trapping him within his wooden tome, Tree roots broke through the house and twisted themselves in a testament to his anguish. Fruit dangled from one branch unlike any other fruit. His gaze turned back to the small critter as hit stood there, he wondered if the critter could get the fruit for him. Before he could even speak the critter bolted toward the fruit and gnawed the stem, bringing it to its master.

He saved the village, the plagues and sicknesses of old vanished from the small village but for some reason he could not get out of his self inflicted shackles. At least not yet he couldn't. The town grew and as such they expanded, making Cadus the center for their small village of prosperity. One such woman devotedly kept him company every day of her life. He loved her, granted he loved everyone in the village but he especially loved her, He would make new flowers from his branches and different fruits for her and her alone. Life was this village for Cadus and this village gave him purpose.

Sadly nothing is forever and the small village was found out. A rival village sneaked in under the guise of night and started to slaughter the townsfolk. One by one Cadus could hear faint screams as he started to panic. Louder and louder they grew as he started to frantically free himself. One voice cracked the sounds and silenced everything around him, The scream of the woman he loved. The Tree he had become cracked and splintered as his eyes started to glow a vile green. The vine started to creep up his arm, spine and neck and then cover his torso. The vine begins to form two massive horns from his forehead as more of the it forms two giant scythes in his hands. The wood still on his back started to form skeletal formations of wings and fibers wove themselves into membranes between each bone like tree. He flapped once as the fires were put out. He rose as he screamed a blood curdling scream. The invaders froze, many tried to run away but with a simple glance he launched vines to pierce their heart and pull them back. He turned his left scythe into something close to a Venus fly trap as he began to consume the invaders. Making more and more of the vile traps he cut the invaders down one by one. Feeding off of them with each kill. He terrified the invaders and made them pay but nothing he could do could bring back the woman. He buried the village in the forest and swore never to return. He would live his life for her, one way or another.

He flew away, far away, long ago and for some reason now in the coffee shop he had a flash back to his past. Slowly he adjusts his pantyhose as he stands up with his carmel mocha frapachino and leaves the small shop, taking with the staring eyes of every man in the building. That was a long time ago and perfect people shouldn't think of such unpleasant events.
He worships no god at the moment. The vine is a spliced plant, it's genes come from Tillandsias (ability to not need soil), Virginia creeper (ability to cling to things such as itself to form a bangle as well as flexability), and Sequoioideae or Redwood (For it's durability and strength)
[/size]